ART DE VIVRE IN DEAUVILLE
The most sought-after properties in Deauville are the houses or apartments in the town center with all the shops and services nearby.
Genuine Norman houses are still as attractive and recently-built or renovated ones are easy to live in and to maintain, what the purchasers are also looking for.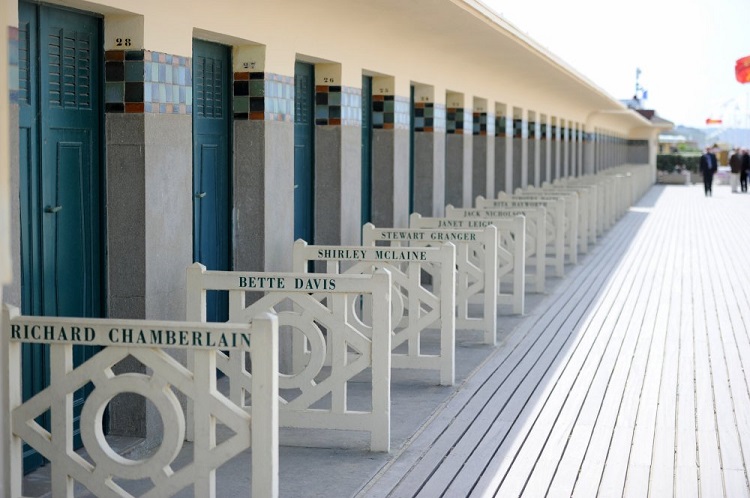 If your pleasure is to walk down every morning and have your coffee in the town center or on the harbour while reviewing your newspaper and then go for your daily market, some houses are expecting you for sale in Deauville, Trouville and Honfleur.
The Norman houses for sale inland, in Saint-Pierre-Azif, Glanville, Beaumont-en-Auge, generally offer high volumes and are located on several acres of land. Often renovated, they allow a true quality of life in a pastoral and calm environment without being isolated. A few minutes only away from Deauville, these properties full of character make the most of both worlds and you can enjoy the quietness of the Norman countryside and nevertheless having Deauville and its activities just nearby.
So many things are there for you to discover in Normandy
From the Pays d'Auge down to Honfleur, seaside or rural landscapes, wooden areas and fine sandy beaches…
Bikers, hikers and riders will be as well seduced by its rich historic architecture and its footpaths in the heart of a nature reserve… Villages between earth and sky, cycling paths, the regular murmuring of the waves and a seaside smell…
Week-ends in Deauville mean a brunch at the Normandy Hotel, a seafood platter at the Central or Les Vapeurs restaurants, a stroll on the Boardwalk, a canter on the beach at daybreak, a day out at sea on a sailing boat, a swim… In a word, you are spoilt for choice – idleness or discovery ? This is how each one finds a place perfect for himself. For the nature-lovers, the countryside, or seaside walks or rides. But enjoying life in Normandy is also shopping, casinos, horse races and horse shows.