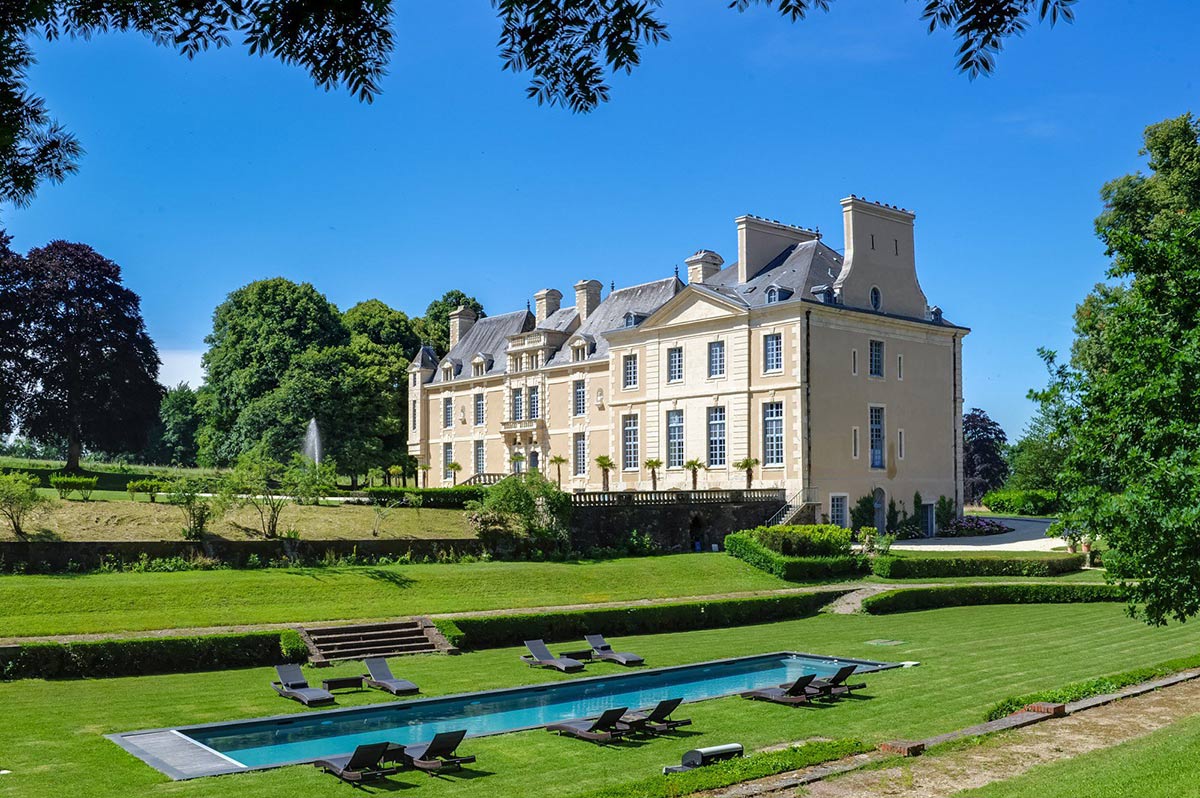 Deauville, a legacy of happiness
Deauville is often described as the 21st arrondissement of Paris, but Charlotte Alauret, Director of BARNES Deauville, who knows the region like the back of her hand, offers a much lovelier description: Deauville, the City of Lovers.
Adorned in the beauty and aesthetic of its homogeneous architecture, the city is veiled in an air of romance ... Walks on the beach, majestic seaside villas, the elegant Deauvillais, chic boutiques, high-end restaurants …
This is exactly what our clients are looking for: fresh air, tranquility, nature, and a certain refinement. Deauville is the ideal getaway outside the hustle and bustle of the city, to enjoy on weekends and holidays. Buying property just 2 hours from Paris is a dream that can come true.
After your first visit to Deauville, it's almost guaranteed that you will return. Few can resist this cycle, Charlotte Alauret tells us. Lovers come one weekend and marry the next (in Deauville or elsewhere); then they come back again to buy a house. Their children grow up in an idyllic living environment between the countryside and the sea. Here, feet are the most popular modes of transportation for strolls in town, walks on the beach, and even to catch a movie at the cinema. Children feel free and parents stay happy.

What are the most in-demand types of real estate in Deauville?
Known as the Côte Fleurie or Flower Coast, the seaside and surrounding area of Deauville are protected. Architects from the French architectural review board (Les Architectes des Bâtiments de France) regulate the construction and renovation of all residences and commercial buildings in the region. As a result, there is an architectural harmony that shines throughout the city and its surroundings.
There are 2 significant styles of residential properties that dominate the market in Deauville. The first is Anglo-Norman villas with 3 floors and beautifully molded roofs. And as you can imagine, those with a view of the sea or sandy beach are very popular. These late 19th-century to early 20th-century residences are classified as historical heritage.
The second is charming cottages, situated in the heart of meadows and surrounded by apple trees. These beautiful Norman half-timbered houses are often equipped with swimming pools. Above all, our clients ask for authenticity even if the property is in need of renovations. In fact, they welcome the opportunity to develop their new acquisitions according to their tastes.
Of course, we can't forget apartments in town, though they are less available. These types of properties attract a slightly older clientele who want the ease of maintenance and access to amenities. They largely serve as secondary or semi-principal residences for a lifestyle between the "city" and the seaside in Deauville.

City, sea or countryside?
Why not have all three? Charlotte propositioned.
Each commune or village has its own distinct character, attracting a certain profile. Residents are active and enjoy sports: golfing (there are around 5 courses in Deauville), sailing, and horseback riding. They are also sea lovers, drawn to kilometers of sandy beaches, some even privatized with restaurants. The countryside is vast and dotted with charming villages and beautiful homes hidden away from prying eyes.
If you were to compare Deauville and Paris, you could say that Deauville is the right bank and Trouville is the left bank, separated by the Touques. But if one thing is certain, both sides are very relaxing. Parisians especially enjoy the region's calmness, warm atmosphere, seafood restaurants, and meeting up with friends.
In Cabourg, residents remain loyal to the region throughout the generations. Honfleur attracts foreigners, many British in particular and French returning from London. The Pays d'Auge, surrounding Pont-l'Évêque, are also highly sought after for its charming country houses and gentle wildlife. In these areas, most properties are large and can accommodate horses - and often sold at a lower price point that those in Deauville. The Pôle International du Cheval has brought in a newer clientele with a passion for horseback riding and high-level equestrian competitions.
As places where the happiest of memories are made, Deauville and its surroundings tend to pull at heartstrings. Charlotte Alauret revealed to us that just like in the famous French film "A homme et une femme," lovers fall in love with Deauville. We agree.
© Les Confidences De BARNES - published on Barnes Deauville on 07/05/2019
Read this article in its integrality by clicking on the following link:
https://www.barnes-international.com/fr/les-confidences-de-barnes/deauville...