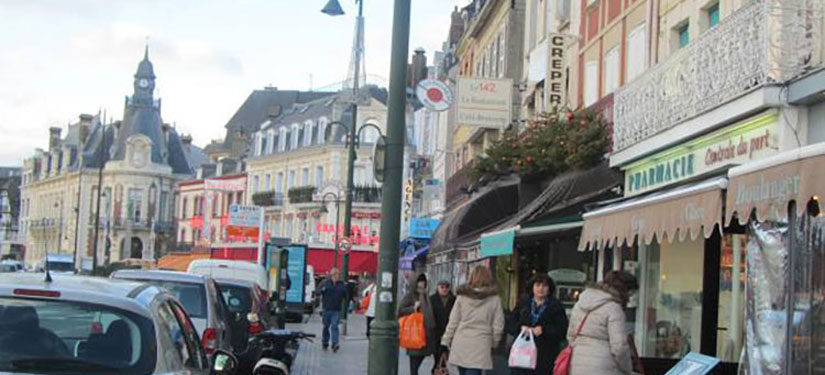 At Deauville and Trouville, the center and the sea are more.
Awareness
Early this year, most of Deauville and Trouvillais Realtors underscore a readjustment of the market. 'There was an awareness of the sellers, who agreed to lower the price of goods that had tended to be premiums,' says Caroline Besnier, the DeauvilleImmobilier agency.
For Jean-François Verin, the Orpi agency Trouville, 'some brakes, including tax, promote resales.'
The fall in prices was necessary
Reix the side of the agency, the price decline was essential for the resumption of activity. 'We began at the start of the summer season, continued to fall, but the buyers were sealed by their taxes. This month, prices fell again, and we feel that it moves in the right direction. The phone rings again, and we make an appointment, 'says the manager, Anne-Sophie Reix.
Downtown and 'low prices'
At Deauville as Trouville, demand focuses on property in the city center and not far from the beaches. Two room apartments and detached houses with a garden end in Deauville, fishermen's houses or apartments on Kennedy Avenue in Trouville.
Less prized by contrast, trouvillaises heights: 'Our clients, mostly aged 45 and older, wants to do everything on foot,' says Sylvie Guillamet-Gaillard, of Today Agencies.
The proximity of the sea seduces
What's Near Deauville, rather it is the distance that is struggling to make recipe: 'We have customers in the sectors of Deauville, Tourgeville, Bénerville. But beyond that, in the countryside, it is more rare, 'adds Caroline Besnier.
The current economic situation also highlights buyer requirements in terms of price. 'Most of my requests are around 150 000 € 200 000' continues Caroline Besnier.
Optimistic, some professionals rely on for their arrival marine treatments, planned for spring, to boost their business. 'Cures will allow a customer seeking input goods around € 300,000. This is the time to invest! 'Says Jean-François Verin.
Rent instead of buying?
Installed as an agent immobilierdepuis twenty-five years in Deauville, where the market is focusing on second homes, Viviane Caillibot underlines his side a change in the expectations of its customers. 'Today, we do not want to have to manage the logistics required in a large house. Luxury has become synonymous with lightness. People go abroad and look more to rent, especially since the government does not facilitate the attainment of second home ... '
© Ouest-France - published on Barnes Deauville on 25/08/2015
Read this article in its integrality by clicking on the following link:
http://www.ouest-france.fr/immobilier-deauville-et-trouville-le-centre-et-l...